Title
Mountain ceremony, Kharnang
Preview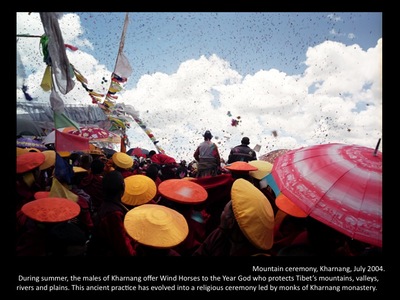 School
School of Communications and Arts
Description
During Summer, the males of Kharnang offer Wind Horses to the Year God who protects Tibet's mountains, valleys, rivers and plains. This ancient practice has evolved into a religious ceremony led by monks of Kharnang monastery.
Rights
© Edith Cowan University, and may not be downloaded
This document is currently not available here.
Keywords
Tibet, Kharnang, Wind Horses
COinS